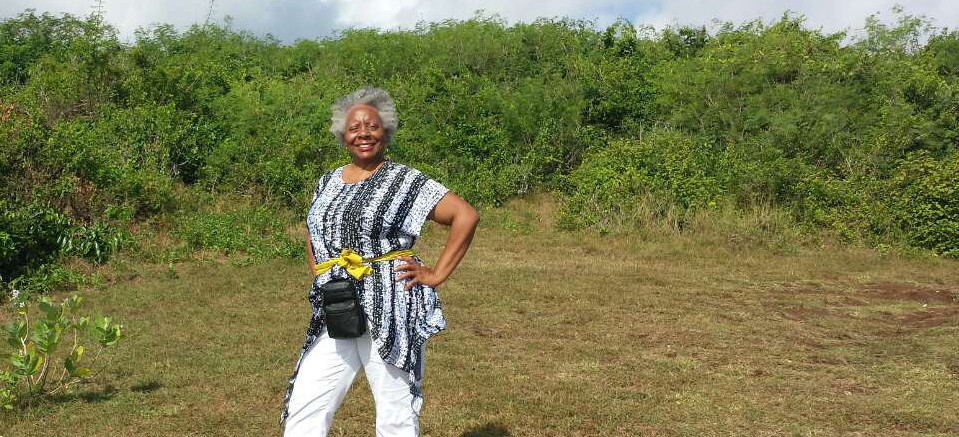 Learn about Inez, who she is and how she works with people. While traveling abroad, she discovered that people are more similar than dissimilar. Most want to live well, free, joyful and experience love.
Inez Bracy works with businesses, organizations, associations, and individuals on creating clarity around their mindset which opens them to experience new possibilities.
She specializes in:
• Customizing or enhancing your programs, projects or services to improve desired results.
• Turning your ideas into workable and meaningful programs, projects, or services.
• Empowering individuals to be more creative and effective at work and at home.
• Coaching that leads to action taking, setting better goals, and making better decisions.
Using the mindset change strategies that Inez shares, her clients see new possibilities and experience new ways of being and living.
She teaches practical and spiritual techniques focused on dreams and goals. Inez is passionately committed to guiding high performing professionals, executives, and entrepreneurs to achieve confidence, choice, courage and freedom. With more than eleven years of experience working with amazing clients, she guides them to achieve remarkable success. Her mission and commitment are to help you have the lifestyle you yearn for.
Inez is the author of Rejuvenate Your Life: 21 Days to Feel Like A Woman Again, and Simple Pleasures. She is a co-author in the Best Selling Contagious Optimism Series, Award Winning Smile America, and Thank Godi Series. If you're looking for a proven professional you've come to the right place. Inez can guide you to address your feelings of being unappreciated, overwhelmed, and not enough.
Because she experiences life fully, Inez invites her clients, colleagues, friends, and family to join her. She inspires them to live fully, joyfully, embracing choice, courage, and freedom on their own terms.
Clients say remarkable things about the impact Inez' work has on their life and business success.
"The first time I met Inez was at a networking event and she radiated a white aura full of tranquility and joy – just what I was seeking. We began talking and I found out that she was an experienced life coach. Hmmm, just what I needed. I am a strong believer that everyone is placed in your path for a reason and when you need them the most. I, therefore, believe that I met Inez just at the right time of my life.Inez became my coach and we worked together getting through some things, stuff, junk that I did not realize I had but that loomed over me. She was able to pull this out of me and provided me with the tools that allowed me to get over it. With her help, I recognized how unconscious I had been for a very long time. I truly believe that because of her wonderful tranquil yet joyful inner and outer state she has great capabilities as a Life Coach.She is able to guide and allow you to walk the path you are meant to walk. I since made some very serious life changing choices, I'm stronger then I'll every be and entering this stage in my life with total consciousness and with a positive aura. Enjoying life is Inez's philosophy – Thank you for helping me grow and enjoy my life, Inez."Tammy Iuso, Independent Insurance Specialist, Small Business, Health & Voluntary Benefits Specialist.
Enjoy similar benefits with Inez serving you in the most powerful ways that support your success.
She helps you fall and stay in love with yoursSELF so that you live a life of pure BLISS and infinite passion. Inez uses an impressive toolbox of proven hands-on tips with a sprinkling of metaphysics and a splash of spirituality. She has been where you are and knows the struggle you're going through to choose to experience life differently. This choice can be one of the hardest things you will ever do. It doesn't have to because with Inez as your guide you will move with ease and grace living your chosen lifestyle.
Inez is ready to guide you to achieve the results you desire and live the life you imagine.
Hitting Bottom and Bouncing Back…
While being happy that she was free from her job, this proved to be a difficult time for Inez. She became unsure of who she is, what she was doing and why.  Inez hired a coach because the thought of giving up her independence was too painful to bear.
Inez hung in there and her perseverance today illustrates how to find success if you really want it. "I trusted myself. This was my path. I listened to my heart and knew that this was what I was supposed to do. Soon enough working with my coach I figured it out, one day at a time." And that's when her business started to move in the right direction.
The moment when Inez realized her risks would be rewarded was when other women started asking her about her business. They asked, "How are you so confident?  Why do I feel so empty?  Can you help me grow my business?"
This sparked Inez to create her first book, titled Rejuvenate Your Life: 21 Days to Feel like a Woman Again. A book to help women begin their journey to self-discovery and self-love, helping them answer their questions.
The Inez Bracy Living Smart and Well Radio Show has been spotlighted on the Home Page of Blogtalk Radio and is a featured show.