Rejuvenate Your Life
This book teaches that by devoting just six minutes a day you could OWN the golden key that opens the door to not just coping but thriving in any situation?  Rejuvenate Your Life gives you the golden key for making changes and improving your life one day at a time that add up to a being the difference you yearn for.
This book helps you focus on those issues that have the greatest impact on helping you significantly improve your relationships in your personal and business life.
Click to purchase your copy now.
Contagious Optimism
Contagious Optimism (publisher: Viva Editions) is an uplifting book series that includes inspirational stories from real people around the globe along with insight and guidance from professionals. The author, David Mezzapelle, believes that we all have the capacity to make optimism contagious just by sharing our life's adventures, including the ups and the downs. Whether people are enduring good times or bad, just knowing that others have persevered from similar experiences is comforting and spreads a message of hope.

Click to purchase your copy now.
Americans Saving Ourselves Together: How to Thrive in the 21st Century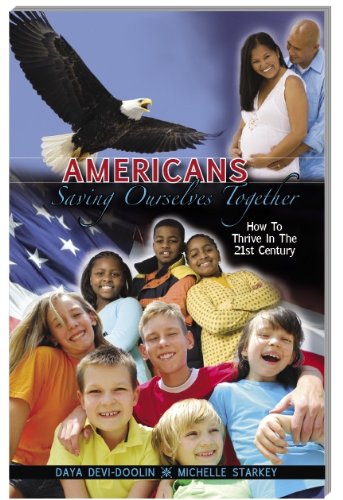 This book is a collaborative project born from the desire to help our fellow citizens. We know that times have been tough for many and we have decided to use the power of the written word to help uplift spirits and provide encouragement. Offering new ideas, ways of thinking and perspectives, we are letting those going through difficult situations know that there are people who understand, care and are here to help.
We are part of one family: the human race. When we lift ourselves higher, we have the ability to spread benevolence to those in need throughout the entire planet. Individually, we each have the power and ability to change our lives. Together, we have the power to change the world.
Click to purchase your copy now.
Smile America
The musical husband and wife duo team, Chris and Daya Devi-Doolin, known as aka Level Seven has put together a musical, mystical blueprint for all America to aspire to for a happier, healthier way to live. Their marriage of 10,000 plus days is proof of how smiling, being happy through and over and beyond obstacles and one of being homeless, has brought them through. In their book Smile America, they encourage other citizens and families to know it's time to release, let go, and experience the blueprint that's in store for them. Hidden in the pages of their book is the story of an everyday couple who has experienced a transformative, magical, musical life together.
Click to purchase your copy now.