Inez Bracy, Audacious Living Coach, coaches boomer women to rejuvenate, reinvent, redefine and live bold lives. She created SPICEY (Sassy-Phenomenal-Inspired-Classy-Empowered-Yummy) Woman, a system to facilitate learning to unleash your femininity, live authentically, and boldly. Inez utilizes TV, radio, teleconferences, training seminars, workshops, group and individual coaching to help tens of thousands deliberately create their audacious life.
"I recently was blessed with the opportunity to spend the weekend with my coach, Inez Bracy, whom I like to call my "other mother." I had so much fun! I needed some clarification on matters of the heart and felt more enlightened after Inez helped me to see different perspectives and my true desires. I am grateful for this experience. I recommend anyone to do a retreat with Inez. She will open your mind and raise your spirit for the better. Thanks again Inez!!" ~Tiffany Pittman, Ft. Lauderdale, FL
Inez not only works one-on-one with individuals seeking to live boldly but also with groups worldwide. After experiencing her coaching women boldly, efficiently and effectively apply their talents and knowledge to independently dine in fine restaurants, shop in upscale stores, confidently and fearlessly travel living life on their terms.
"Inez has not only helped me understand my emotional and psychological issues but provided me with tools to overcome specific problems. The tools she gave me were tangible and feasible to use (but you need commitment for them to be effectively used). I could see the effects on my personal well-being (physical and emotional health) shortly after applying the knowledge and the tools she gave me. ~Phuong Tran, Hanoi, Vietnam
Boomer women realize their dream of waking up each morning looking forward to the day. Because working with Inez, women tap into their inner resources, reawaken their dreams and realize it's not too late to live authentically and audaciously. They discover more enjoyment in their surroundings, take full responsibility for being their best, gain a new sense of confidence and fearlessness.
"When I started working with Inez I had been out of work for almost a year. I like many of you had areas in my life that I wanted to improve and things in my past I wanted to "put it in their place" but didn't know how. Working with Inez I was able to do that and more. She provided a safe environment while asking probing questions. She reminded me to be present while providing tips to improve my chances of getting a job. After working with Inez for three months, I was offered a job in my chosen field and accepted it. I am happier now than I've been in a long time and making more money than before. Thank you Inez!" ~Debbie Immerso, Apopka, FL
Discard the old way of thinking. You know the way of thinking that keeps you hiding your knowledge, talents, and gifts. The old way of being 'mousy' hoping that no one notices you. The old way of thinking that keeps you feeling stuck, doing the same old thing like a hamster on a wheel and feeling like there is no way to get off.
Get started with Inez today!
Working with Inez you embrace your new way of being – seeing yourself confident, engaging, fully productive and enjoying every minute. You use your knowledge, talents and gifts to uplift and benefit all.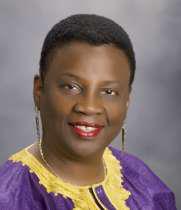 "Inez, as you know I have gone through some tough times and had to overcome some sizable obstacles. As my coach you have always been accessible, guiding and focusing me on what needs to be done to move to the next level. Your ability to see clearly my vision enabled you to help me stay my course in spite of some serious obstacles. Your understanding of what it takes to develop a business and sustain it has allowed me to create a Mentoring program. It started as an idea one year ago. You told me to write it down. The program has moved from paper to 46 children and mentors at 2 schools to 162 children and mentors at 10 schools. It is a 501c3, has been featured on the radio and in newspapers. It is recognized by Wells Fargo Bank and the Masons. Your 'you can do it mindset' helped me grow into what I needed to be to make this program viable, sustainable and expandable. Additionally your understanding of budgets, revenue and solicitation was extremely helpful in our pursuit of sponsors and supporters. All of this is enhanced by you pleasant and courteous demeanor. I am a very satisfied customer and highly recommend you to my friends and associates." ~Felicia Benzo, Deltona, FL
Inez is a dynamic coach. Prior to starting her coaching, speaking and training business, she was a computer programmer, public school teacher, a union advocate, drug abuse counselor and social worker. She uses the knowledge, skills and talents gained in her previous careers, as well as her training in Neuro-Linguistic Programming, Life Coaching, and Reiki to present lively experiential speeches and training that lead participants to self-discovery.
Are you ready to discard your old way of thinking? Create the life and business you are dreaming about. Sign up for your Breakthrough Session NOW!